A Rich History Of Business in Lynnfield, MA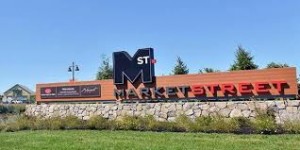 Last year residents of Lynnfield, a quiet predominately residential community North of Boston, welcomed the grand opening of  Market Street Lynnfield a new outdoor mall. After several years of planning and construction the whole town along with residents from surrounding communities such as, North Reading, Wakefield, Reading, Melrose, Saugus etc. can now enjoy this fantastic family oriented facility. The new outdoor mall resides on the former site of the Sheraton Colonial Hotel and Golf Resort. For many years Malone Fence Company was the preferred fence contractor for the golf resort. We installed long stretches of cedar stockade and post-and-rail fence during the 1980's and 1990's. From a business standpoint, we are sad to see the course built-over, but on the personal side, we enjoy Whole Foods Market, Davios Italian Steakhouse, Kings, The Yard, etc.
As the town undergoes change, we will continue to provide both commercial and residential fences to our customers in Lynnfield.
Commercial Wood and Chain Link Fences in Lynnfield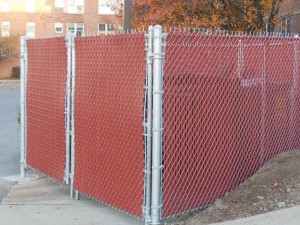 With the aforementioned development and the diverse collection of existing business sites and municipal buildings in Lynnfield, facilities managers and property owners are seeking out our fencing expertise and varied  services to fulfill these needs. We provide a wide array of commercial fencing for many different applications. Guardrails, both pressure treated, wood and steel, add security and guides to entrance roads and parking lots. Chain link fences and gates with privacy slats is a practical and preferred way to hide dumpsters from public view. As a qualified and experienced  commercial fence contractor, there is virtually no job too big or too small for the talented fence professionals on our staff.
Residential Aluminum and Vinyl Fences in Lynnfield
Like in any community, residents of Lynnfield are continuously expressing their desire to install attractive and modern fences in their front yard. Perhaps you have noticed an increase in traffic on your street and you are looking to protect your pet or child from the dangerous traffic that comes with development. Others simply want to accentuate their home from the street with a stylish vinyl or wood fence.
As the weather warms, many property owners are beginning to think about their outdoor living space. In many instances, warmer temperatures and the arrival of Spring means tilling your garden or opening your pool.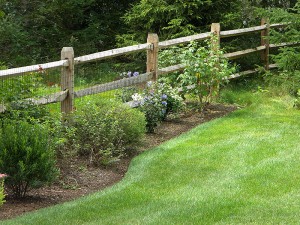 Lynnfield is a rural area in Massachusetts.The presence of wildlife may compel you to enclose your garden and protect your plants from pests. In that case, we are happy to provide the installation of a garden fence to keep those pesky, furry friends at bay. Garden fences may take many forms, but usually our customers express interest in a few select varieties of our white cedar fences. For a garden fence, a 4-foot or 3-foot high  fence will suffice, and customers usually prefer the spaced picket or board varieties. Many customers also choose a post-and-rail fence with attached welded wire. As a more economical option, you can always choose a welded wire garden fence to stand alone. Regardless of style, our fences will allow you to enjoy your backyard, wildlife and vegetable gardens.
Swimming Pool Fences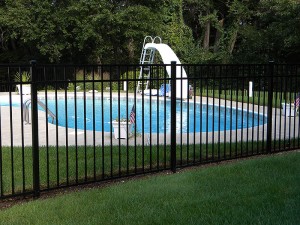 With house lots in Lynnfield averaging from 15,000 square feet up to 4 acres, gardens, swimming pools, tennis courts and basketball courts are common. They all require fences and due to the size of your yard, you may not find it practical or within your budget to enclose your yard entirely. If you have a pool, safety is always a top priority. Malone Fence Company specializes in residential fences and we are always in tune with swimmimg pool requirements as they pertain to building codes for every town we do business in. We may recommend a variety of fences depending on your pool, budget, or personal preference. Installing an aluminum fence around your pool's perimeter is always a safe and sturdy option. As part of the fence, all gates for pools should feature self-closing hinges with self latching childproof lockable latches. Insurance companies and building inspectors agree these are imperative, not only for the safety of your neighborhood, but for compliance with local and state pool code.
Lynnfield's Preferred Fence Company
Malone Fence company is willing to collaborate with you to install an ideal fence for your property. Our services and and fence styles are listed here check us out to see what we can do for you.Give us a call today at 800.649.7339 to arrange for a free estimate for your new fence in Lynnfield, MA.