As we discussed in an earlier post, the winter of 2015 took a toll on residential and business properties throughout the Commonwealth of Massachusetts. Fences, in particular, were hit very hard with the severe blizzard like conditions we faced. With the advent of spring came the melting of snow and homeowners and business owners were left with the remnants of what once were fully functional fences and gates. The calls for fence repairs in Lynn, MA, have been coming in daily and people are seeking professional advice on how to approach the dilemma of fixing an existing fence or replacing it. Chain Link Fences are very popular in the City of Lynn, and they will be the focus of today's discussion.
Should I Repair or Replace My Chain Link Fence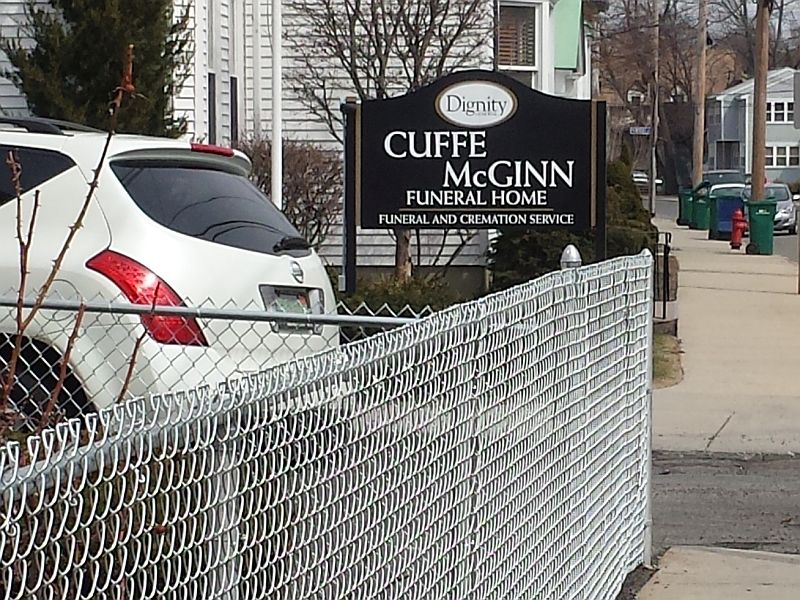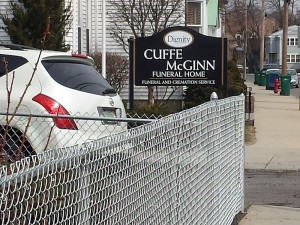 We were recently contacted by Cuffe McGinn Funeral Home on Maple Street in Lynn, MA, to assess the damage to their existing galvanized chain link fences and gates. Over the years we have been called on to repair the parking lot fences at Cuffe McGinn so we were very familiar with the property and their needs. With over 400 linear feet of  galvanized fence with three working gates this was no ordinary repair. There were several fence posts including terminals, lines and gate posts that required either resetting or total replacement. Most of the fence fabric was pretty beat up and not worth the effort to save. I convinced the manager that the best approach to take would be to try and save as much of the fence framework that we could and replace all of the actual chain link fence fabric. By doing so we were able to resurrect an otherwise useless fence and restore it to almost new condition. The walk gate on Maple Street was so damaged it needed to be totally replaced.
Whatever it Takes to Get the Job Done
The crew worked a total of three days on these fence repairs and did so without disrupting the normal flow of traffic at this very busy East Lynn funeral home. They worked on Saturday and were able to complete the job and return the chain link fences to total functionality by Monday afternoon. This is another example of how Malone Fence Company works with its clients best interest in mind and always strives to complete projects on time and on budget with little or no disruption to the daily activities of the business.
Free Estimates for Fence Installations in Lynn, MA.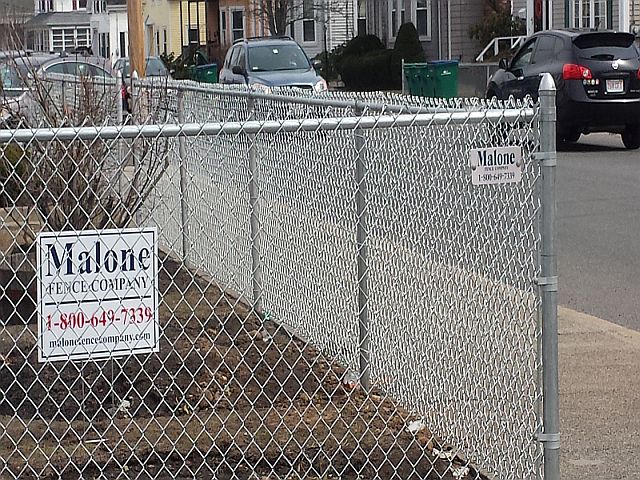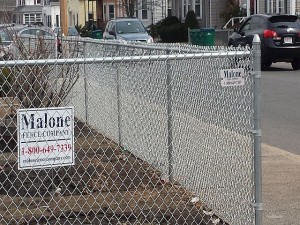 If your fence is in need of repairs due to winter damage or if you are in the market for a new fence, give us a call at 800-649-7339 or stop by the showroom at 471 Highland Ave in Salem, MA, on the Lynn line.