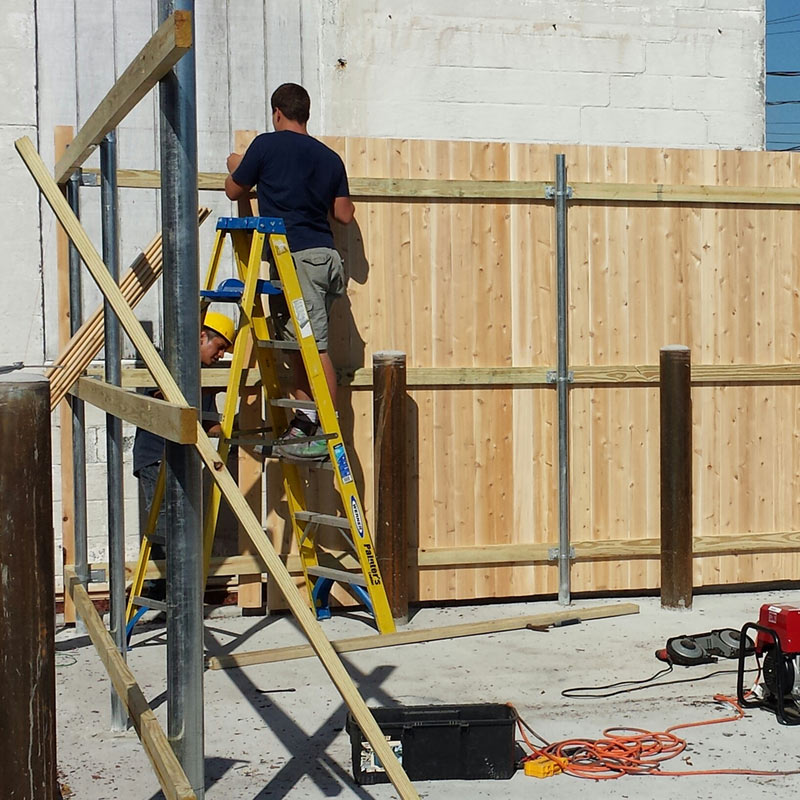 How does Malone Fence Company consistently design, build, and install high-quality fences? It's simply a matter of sticking to our proven process.
This process starts with our people. Our craftsmen and installation specialists are trained in-house to meet our demanding standards. We expect nothing less than excellence from everyone on our team because that's what our customers deserve.
Next comes the materials. For instance, our residential and commercial wood fences feature only the most durable materials available — 100% Grade 1 northern white cedar, western red cedar, or pressure-treated pine. Each is resistant to rot, fungus, and the harsh New England climate.
We build and assemble all of our wood fences at our shop on Highland Avenue in Salem. Along the way, we apply special touches, like nailing sections with aluminum ring shank nails. Using this approach rather than nail guns eliminates the unsightly appearance of rusting nails and indentations due to improper use of the gun.
A Two-Year Guarantee on Fences
A fence for your home or business represents a significant investment. So Malone Fence Company is proud to offer the best assurance you'll find anywhere — a complete two-year guarantee on all materials and workmanship.
Adding a Malone Fence to your property means peace of mind. You'll know you've purchased a high-quality fence while enhancing the value of your property. And should an issue arise during the warranty period, we'll be there to make it right.
See for Yourself
Below are photos of our skilled installation specialists on the job. If you'd like to stop by our shop and see our team in action, we'd be happy to accommodate you. We only ask that you schedule your visit in advance, as we're often away from the office at job sites. Please call 978-744-7339 to speak with us.