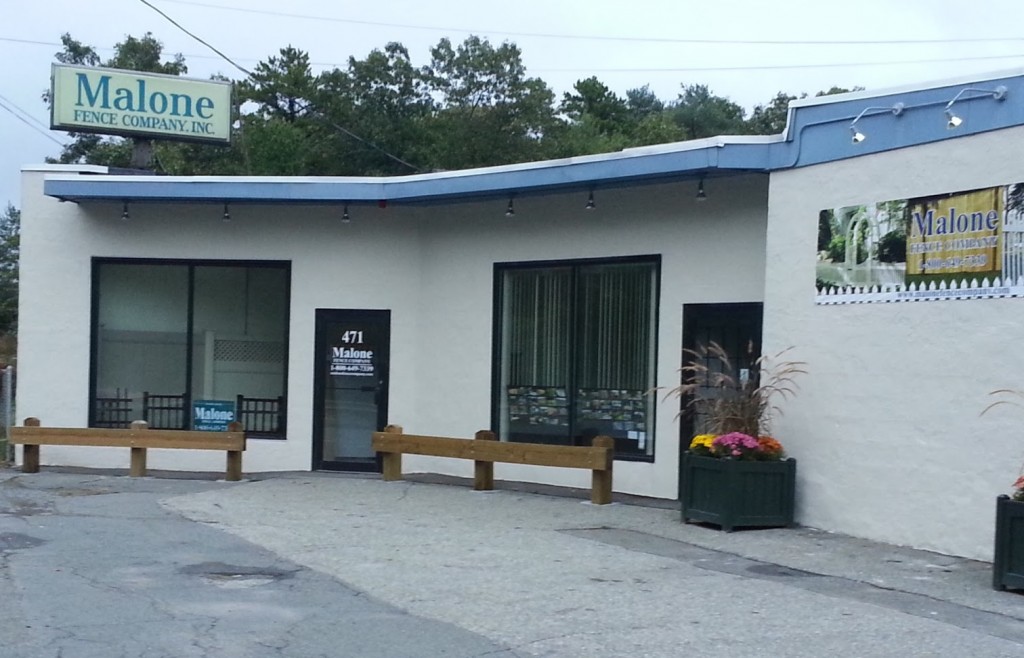 Hundreds of Massachusetts residents and businesses have turned to Malone Fence Company for their fencing needs since 1978. We've earned a reputation for excellence in designing, building, and installing:
Getting to Know You
The first step in working with Malone Fence Company is to arrange for a free, no-obligation cost estimate. One of our experienced fence professionals — usually owner Dick Malone — will visit your home or business to assess your fencing needs. At that time, we'll review your property, take measurements, and make recommendations based on your requirements.
Following our visit, we'll provide you with an estimate. We're sensitive to the fact that many homeowners and businesses face budget constraints. So we'll work closely with you to choose a fencing option that meets both your goals and your budget.
View our Flickr Photo Gallery of Fences
To learn more about Malone Fence Company, please call 978-744-7339. We look forward to speaking with you!
Residential Services
Arbors & pergolas
Cedar stockade fencing
Dog kennels & dog runs
Fence staining
Fences with toppers
Galvanized chain link fences
Garden fencing and garden structures
Gates & gate operators
Lattice — square & diagonal
Ornamental aluminum & iron fences
Picket fences
Posts & rails
Privacy & semi-private fences
Swimming pool fences
Vinyl fences and gates
Vinyl picket fences
Vinyl-coated chain link fences
Welded wire fencing
Wooden fences
Wrought iron fencing
Commercial Services
Access control systems
Ballparks — perimeter & backstops
Barbed wire fencing
Construction-site temporary fencing
Dumpster enclosures
Galvanized chain link fencing
Gates & gate operators
Guardrail systems — wood & steel
Guardrails — pressure-treated & steel
Iron and PVC handrails
Ornamental aluminum & iron fences
PVC privacy inserts
Security fences — indoor/outdoor
Temporary fencing
Vinyl-coated chain link fences
Wrought iron work