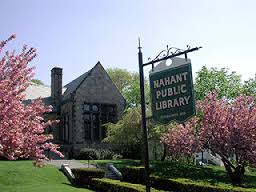 Nahant, MA. is a small town north of Boston, bound by water on all sides and connected to Lynn, MA., by a road known as "The Causeway." Throughout our over 37 years in business we have installed several fences in this close-knit community. I love the coziness and welcome feelings we get from our Nahant customers. Over the years we have installed just about every type of fence you could think of  in the Town of  Nahant, we even installed a backstop at the Little League field many years ago. Being a bedroom community, there is not much opportunity for commercial fence installations in town, so the focus is clearly residential fencing.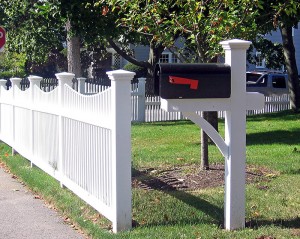 Doing Business in Nahant !
The Building Department has some of the most stringent rules regarding the installation of new fences in the town. Permits for fences are mandatory and strictly enforced by the building inspector's office. Homeowners are compelled to hire a competent fence contractor who has a thorough knowledge of the building code as it pertains to fences in Nahant. Town Hall insists that fence contractors be fully insured with public liability and workers compensation policies. Proof of such insurance needs to be on file in the form of certificates that are current before any work can be started. Another necessary item needed to procure the permit is a plot plan outlining where the new fence is to be located. There is a fee of $25.00 dollars for a permit to build a backyard fence in Nahant. The homeowner is responsible for procuring the building permit. All cities and towns in the Commonwealth are bound by the Massachusetts building code first and foremost. Check with the local officials to get a list of bylaws and ordinances for fences in Nahant.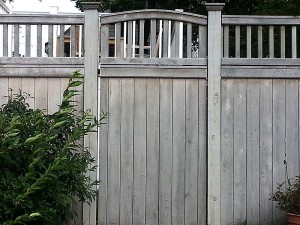 Why Choose us to Install your Nahant Fence?
We are experienced fence contractors, fully insured and have been in business since 1978. We offer a complete line of wooden fences, chain link fences, vinyl fencing, ornamental aluminum and iron fences. Because of Nahant's close proximity to the ocean, maintenance free vinyl and aluminum have become very popular options for Nahant residents when choosing fencing materials.
You may need a complete backyard area fenced for your child or pet, or perhaps you would like to install an arbor, trellis or some other garden accent piece such as mail box post, lamp post or maybe even a cedar post to support a bird house. Our skilled fence professionals also repair existing fences and perform demolition when needed . We have the expertise to come up with cost effective solutions to all your fencing needs. This beach community located only 10 minutes from our showroom and office at 471 Highland Ave, Salem, MA., on the Lynn line, makes it very easy for us to service the area. Our crews are highly skilled; they are also professional and courteous, treating you and your property with the utmost respect. Fence projects sometimes take unexpected turns that require changes in design and approach. The crews at Malone Fence Company are experienced and have the skills to make these changes on short notice.
We have a vast network of suppliers at our disposal and they are fully stocked and ready to fill all orders. Time is always a concern and we are dedicated to providing our clients with the finest materials in the industry. Ameristar Fence Products based in Tulsa, OK, with a warehouse and distribution center in Mansfield, MA, is one of the countries largest manufacturer of ornamental aluminum and steel fences. Master Halco, another partner, is the largest wholesale fence distributor in the United States and has regional offices in NH and MA. Most of the cedar fence components we use come from Kadahdin Cedar Fence. They also manufacture beautiful Log Homes and the company derives its name from the legendary Mount Kadahdin.
We offer convenient payment options, accepting all four major credit cards including America Express. Your credit card is always welcome! We want to make the experience of purchasing a new fence as easy as possible for our customers. Personal checks, debit cards and cash are always accepted. We can even setup a short term, interest free finance agreement in certain cases. Talk to a representative today about your new fence or fence repair in Nahant, MA.  800.649.7339