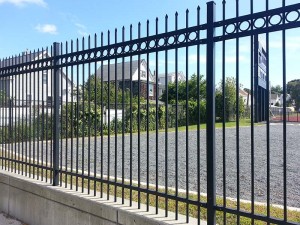 With major league baseball players already in Spring Training, we're thinking fondly of the many ballfield fences we've built around the area and the countless kids who'll soon be out there making the most of them.
Ballfield fences are just one of our commercial fencing specialties at Malone Fencing Company. A glimpse at our commercial fences page gives you an idea of the impressive range of quality commercial fencing available today. From vinyl to chain link, perimeter fencing to guardrails, the variety of materials and arrangements means we've got the fence to meet your needs.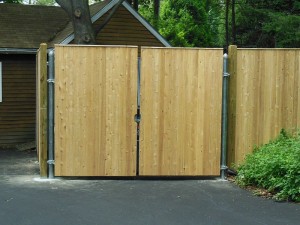 We're always happy to walk you through your options on the phone or in person, but here is a quick overview of potential considerations to keep in mind:
Security concerns: How permeable do you want your fence to be? Whether it's a restaurant dumpster enclosure to keep out neighborhood raccoons or a secure perimeter fence system to protect your business from other types of trespassers, we have the materials and expertise to get it right.
Visibility versus privacy: You may want to preserve an unobstructed view of your street, surroundings and passersby, or perhaps you're looking for the opposite effect. We have the highest-quality offerings to meet your preferences, from ornamental iron to privacy slats.
The ins and outs of automatic gates: If providing secure access is a goal, we can design an automatic gate operator system that's practical, reliable and attractive. We'll talk you through the options and find the solution that will bring you security and peace of mind.
While all of this might not sound quite as exciting as scoring seats behind home plate, finding just the right commercial fence for your business can help start your season off right. Contact us today to learn more.