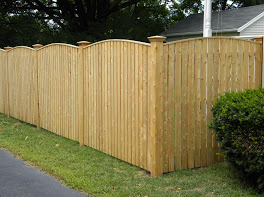 The white picket fence has long been a metaphor for the good life, and we see all the time how the right fence can serve as the perfect frame for a home — and all that matters within it. But apart from the aesthetic benefits, picket or not, there are many other advantages of wood fences.
Here are just a few reasons to choose a wood fence for your property:
Assortment of woods and finishes: At Malone Fence Company, we use only the highest-quality woods. You'll choose from northern white cedar, western red cedar or pressure-treated pine. Each of these looks beautiful with a natural, rustic finish or stained to suit your taste.
Variety of styles: You might be in the market for the privacy and security of a tall, solid barrier, or perhaps you lean toward an open, airy construction. From traditional pickets to boars and batten, high stockades or estate fences, our experts can help you select the right style to suit your life — or recommend a combination of options.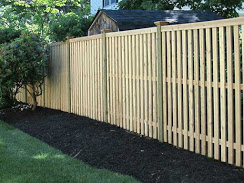 Long lifespan: Today's woods — and our products in particular — are selected and treated for unsurpassed durability and installed with pressure-treated posts to protect against rot. Properly cared for, your wood fence can have a lifespan of 20+ years.
Increased property value: A well-selected and professionally installed fence won't just change the aesthetics of your home. It will increase your property value, too, netting you as much as 50 percent of its cost on resale and improving your home's marketability.
Wondering what kind of fence would work for your property? Give us a call, and we'll talk you through your options.